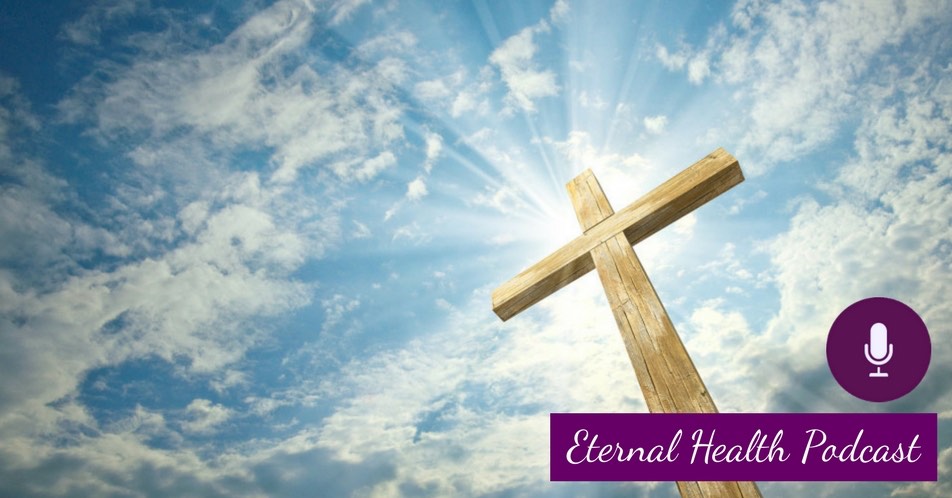 Listen to this week's episode of the Eternal Health Podcast with Laura:
What exactly do Christians mean when they talk about the 'Gospel of Jesus Christ'? Since the word 'Gospel' means 'good news', what exactly is this good news?! Who is Jesus? Is Jesus God? The Gospel is an announcement you can't afford to ignore. In this episode I present a fresh look at Christianity and why it's not about being 'religious' or 'moral' or judgemental, but it's about freedom, a relationship, joy and supreme – eternal – health.
Here's what you'll learn in this episode:
Exactly what 'The Gospel' is (and isn't)
Why Christianity is not a religion
How to find your ultimate purpose in life for true joy and fulfillment
Links & resources mentioned:
To share your thoughts:
Leave a note in the comments section below.
Ask a question via my Contact page.
Send me a voice message.
Share this show on Twitter, Facebook, or Pinterest.
To help out the show:
I hope you enjoyed this podcast and blog post – EH013: Spiritual Health – The Gospel (Who is Jesus to Us?). Do leave a comment below with your thoughts and questions.
Thanks for listening!
Catch you next time on Eternal Health,
Laura