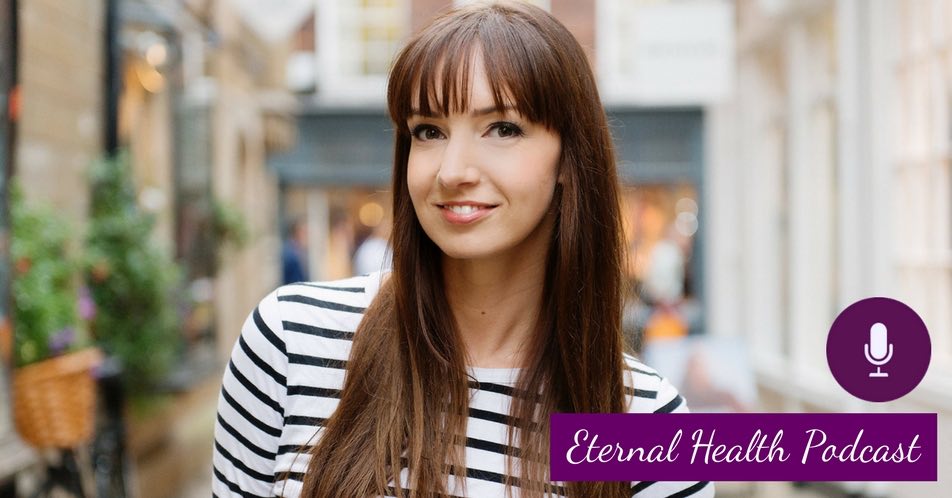 Listen to this week's episode of the Eternal Health Podcast with Laura:
In this episode of Eternal Health, I interview voice & communication coach Lizz Summers on how to protect your voice and vocal health, plus vocal training exercises to upgrade your communication, vocal power and charisma. This will help prevent voice burn-out if you're in a career which uses your voice a lot – a speaker, singer coach, teacher, consultant, salesperson, customer service rep – the list goes on… basically all of us! Or if you are a parent constantly engaging with your children and wanting greater persuasion with them!
I really enjoyed this interview and Lizz herself is a living example of someone who has trained her voice for much more confident, clear and connected communication – going from timid and with a lisp to a beautiful communicator, university lecturer and voice coach.
What you'll learn in this episode
Why looking after your voice is vital.
Simple vocal exercises to warm up before a speaking engagement.
How to be more persuasive and a much better communicator (even if you feel your voice is timid, monotone, boring or too high/low).
Bad vocal habits to watch out for and eliminate.

How to get the most from your voice.

Keeping your voice healthy.

Simple tips for improving and maintaining your voice.
Links & resources mentioned:
To share your thoughts:
Leave a note in the comments section below.
Ask a question via my Contact page.
Send me a voice message.
Share this show on Twitter, Facebook, or Pinterest.
To help out the show:
Thanks for listening!
Catch you next time on Eternal Health,
Laura
FREE Optimum Health Scorecard
The EXACT areas of your diet and lifestyle that are stopping you from being slim, vibrant and truly happy

Your health score and what it means – in just 5 minutes


Split into 3 sections of body, mind and spirit to see what you most need to focus on

Steps to improve your score

…Plus an audio MP3 guide to walk you through it all